About us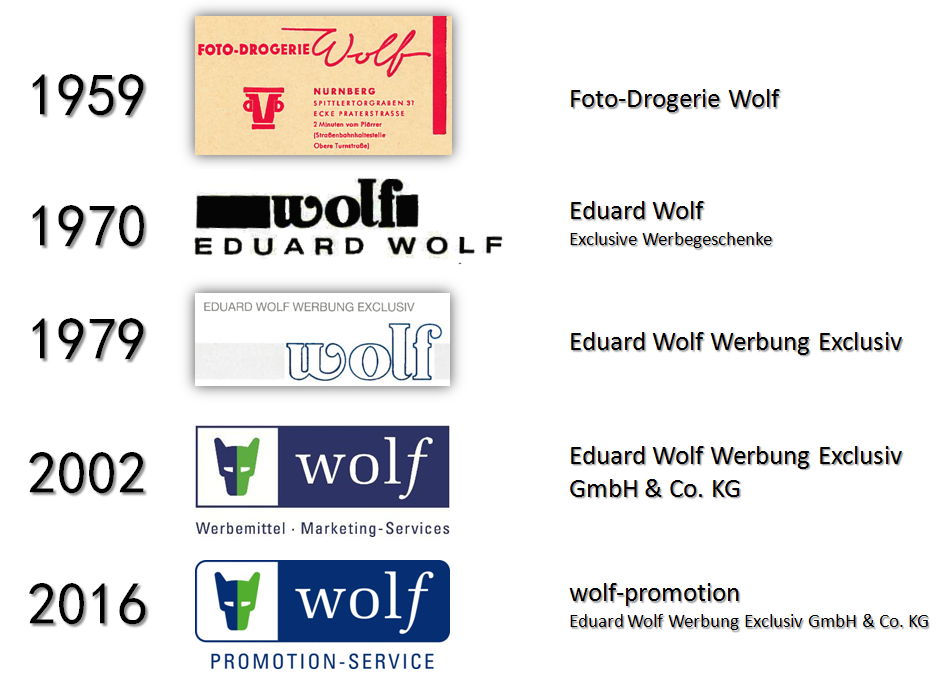 For 60 years the name "Eduard Wolf" has been representing expertise, engagement and above all very personal customer service.

Initially founded as a retail shop in 1959, the enterprise soon evolved into a promotional-item-business and today stands, in form of the Eduard Wolf GmbH & Co. KG, for quality and reliability as an innovative advertising-media- and marketing-service-company.

Further another business division was created under the brand name "Rock The POS", which specializes in the development and production of sales promotion measures around the Point Of Sale.
The basis for the successful development of the company is the business philosophy created by founder Eduard Wolf: "Understand and respect your clients' wishes and implement them optimally!"
Many years of collaboration with well-known german corporations gave us valuable experience. This experience, our engagement and the success of our projects allow us to position ourselves as a modern, capable and reasonably priced marketing-service-contractor.

Since 1993 the Eduard Wolf GmbH & Co. KG has been managed by second-generation owner Dipl.-Kfm. Thilo Wolf. In 2018 Björn Kapplinghaus joins the company as co-shareholder and managing director.